Prepare for an exhilarating maritime experience as we combine the wonders of Seal Island with an unforgettable kayaking tour. Get ready to embark on a journey that will leave you in awe of the Hout Bay's beauty and the playful Cape fur seals that call it home.
Our Seal Island and kayaking combo is a must-try adventure for all sea enthusiasts. Join us for a thrilling boat tour to Duiker Island, where you'll witness firsthand our lively Cape fur seals in their natural habitat. These adorable creatures are sure to steal your heart as they frolic in the waters.
But the excitement doesn't end there! After your cruise, it's time to grab a paddle and venture out on a guided kayaking trip. Immerse yourself in the stunning surroundings as you navigate the waters around Hout Bay and witness seals both slumbering around the harbour and playfully interacting with their surroundings. Discover the hidden corners of the harbour wall and the expansive bay, all while enjoying the thrill of kayaking in these pristine waters.
Book your Seal Island & Kayaking Adventure
Our daily schedule ensures that you don't miss out on this incredible experience. Join our 10:30 Seal Island cruise on board our vessel Calypso. Once the boat trip concludes, it's time for your 11:30 kayak adventure, a two-hour exploration that will leave you with memories to treasure.
Meet us at Circe Launches ticket office at 10:15, as we venture to Duiker Island at 10:30. After your cruise, it's time for your kayaking tour. Your adventure ends at the same point, at 13:30, just in time for a delightful lunch at one of the local fish and chips restaurants in our charming harbour.
Remember, booking is essential for this exciting combo, and it's important to note that the availability of this tour is weather dependent. For the best experience, we recommend choosing a time between September and March, when the weather is most favorable.
Don't miss out on our unforgettable Seal Island cruise and kayaking adventure in Hout Bay, Cape Town. Get ready to immerse yourself in the wonders of the sea, witness our Cape fur seals in action, and explore all the hidden gems of the bay. Book your spot today and get ready for a maritime escapade like no other!
More Fun-filled Activities in Hout Bay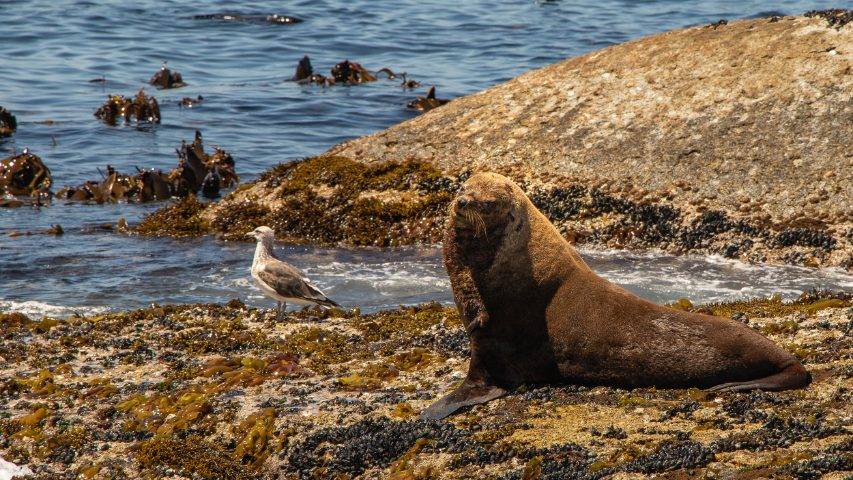 Slide 1

Slide 2
Great For Special Celebrations
Take advantage of our amazing SPECIAL and get a 60% discount on private charters. Ideal for birthdays, private family cruises, proposals and more.

Slide 3
Choose from sunrise, sunset and private guided kayak tours with your family and friends. Get close to our marine wildlife!

Circe Launches
Our Numbers Speak
For Themselves​