Join us for an incredible maritime adventure to Seal Island, situated in Hout Bay just outside of Cape Town. Our Seal Island Boat Tour offers a delightful and informative experience that will leave you and your family & friends amazed by the wonders of the Atlantic Ocean.
Hop aboard our boat trip to Seal Island, which lasts approximately 45 minutes. We have daily guaranteed departures at 09:00, 09:45, and 10:30, ensuring convenience for all. On weekends and public holidays, we also offer additional cruises at 12:00 and 13:45. Our vessel Calypso can accommodate up to 100 people, so there's plenty of space for everyone to enjoy the journey comfortably.
Seal Island Boat Tours with Circe Launches
Unlike other passenger boats in Hout Bay, our vessel Calypso is designed specifically for sightseeing on the water. You'll find over 150 seats positioned around the boat, providing excellent views for everyone. Whether you're seated near the bow or the stern, you won't miss any of the seal action.
During the cruise, our friendly crew will share interesting information about the area and its adorable Cape fur seal residents. You might even catch a glimpse of the playful seals splashing around in their natural habitat from our glass bottom. It's an experience that's both entertaining and educational.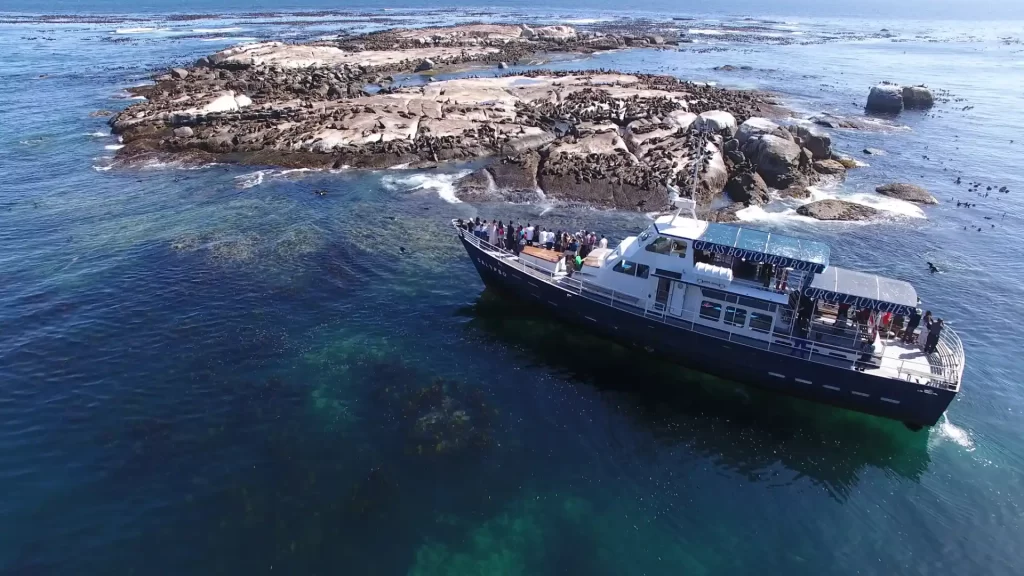 While onboard, you can purchase soft drinks and light snacks to keep yourself refreshed. However, feel free to bring your own food and drinks, including alcohol, to make the most of your time with us. We want you to sit back, relax, and enjoy the company of fellow adventurers as we venture out to Seal Island.
More Fun-filled Activities in Hout Bay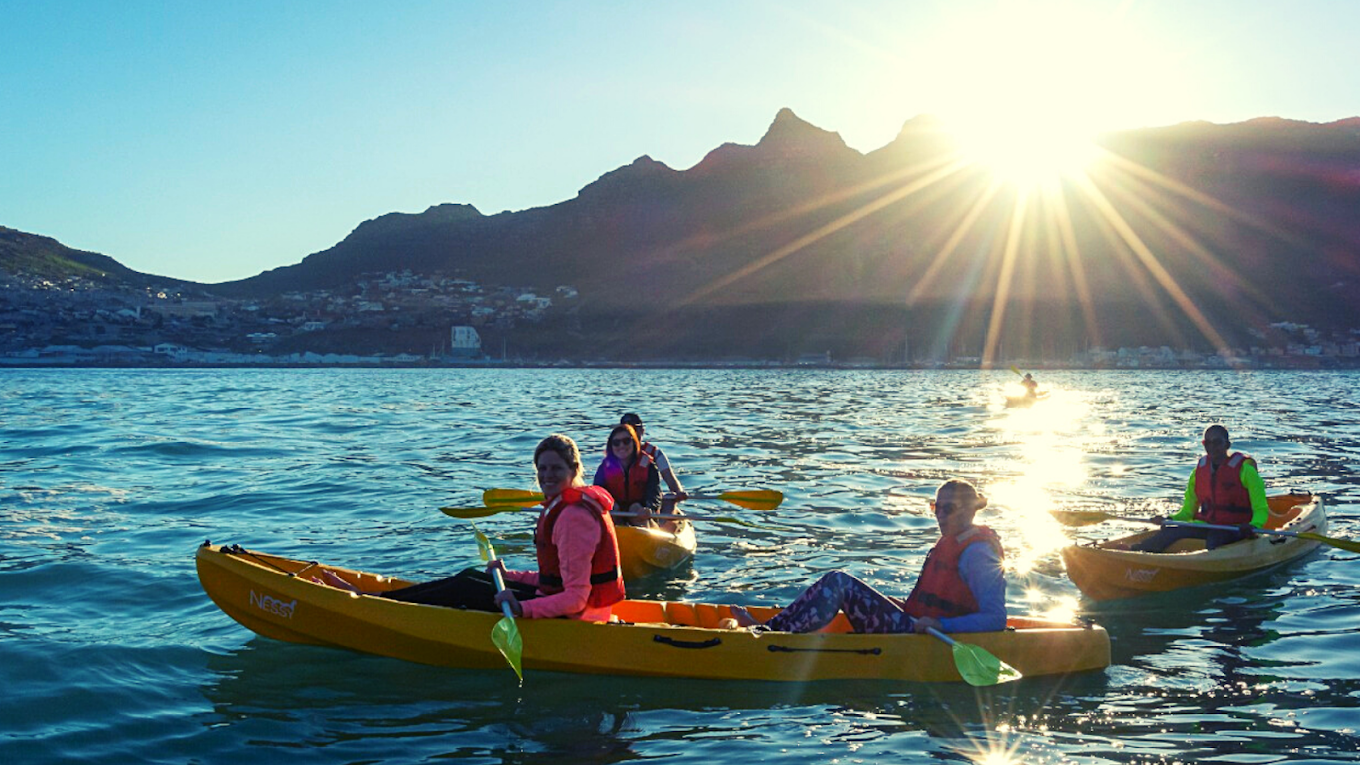 Slide 2
Great For Special Celebrations
Take advantage of our amazing SPECIAL and get a 60% discount on private charters. Ideal for birthdays, private family cruises, proposals and more.

Slide 3
The Ultimate Ocean Adventure
Explore the mysteries of Hout Bay harbour on a guided kayaking tour & add a fun Seal Island Boat Trip.

Slide 3
Choose from sunrise, sunset and private guided kayak tours with your family and friends. Get close to our marine wildlife!

Circe Launches
Our Numbers Speak
For Themselves​